Finally I have paired my 1yr old boar up with a little baby boar! I got him on July 1st, he is a cheeky little cinnamon rex agouti called Freddie. He is so vocal, and Scooby is really sweet with him - teaching him how to be a piggy and all lol

He is now 2 months old, here are some pictures.
This is when he was one day old -
A couple weeks old -
Nearly 8 weeks -
The day I brought him home and introduced him to Scooby (9 weeks) -
Now at 2 months -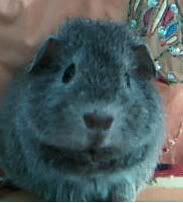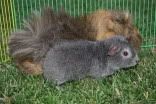 And one pic of the cute little Scoobers!
Hope you like them!

Livie x