Apologies for quality of photo's.
I thought I post a few piccies of my gorgeous gang, as I always seem to be posting my problems and never sharing my joy!
Below are Brian and Smiffy, Brian is 7 weeks and was originally Briony! Smiffy an unexpected but very welcome little surprise appeared about 2 and 1/2 weeks ago. They are both Harolds offspring and result from children putting Big H in the run with the ladies. He has since been castrated so no more surprises!
Harold was a rescue piggy as was Wanda, his soulmate. Wanda came to us pregnant and unwanted, Harold was going to be 'set free'. Theyre my old married couple!
Harold
Wanda <3
The next photo has Jonesie with her two girls Matilda and Nancy. Matilda is on left Nancy is on right..
Below is Nancy Mohawk and her awesome hair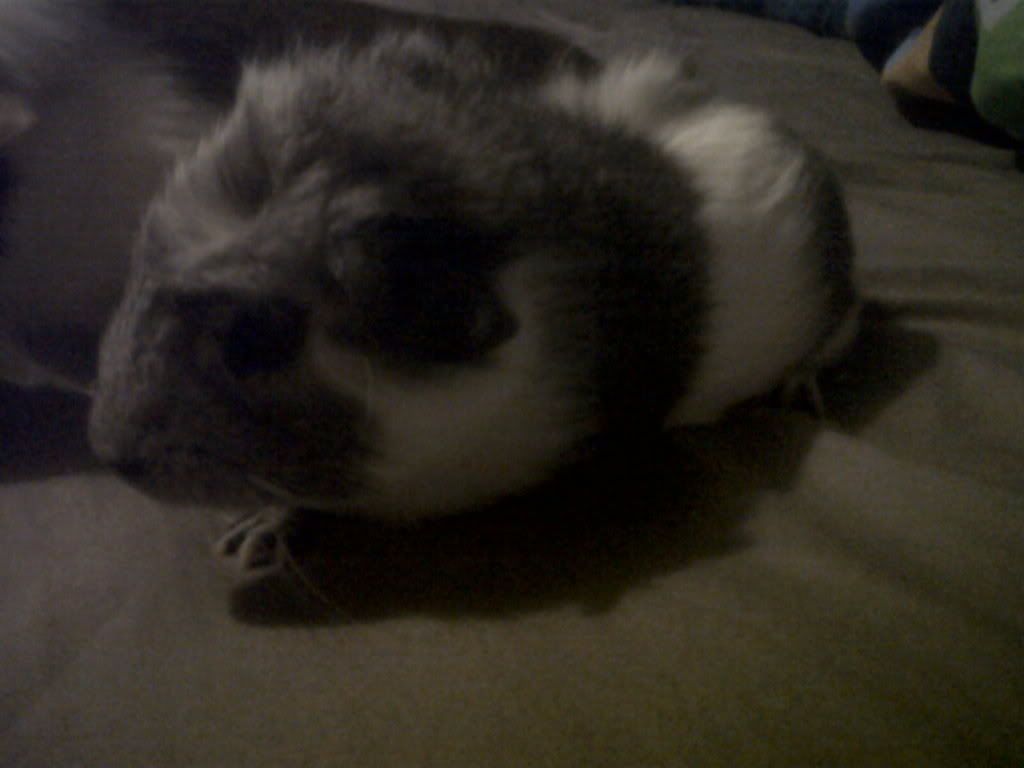 Anddd finally, the 2 piggies I rescued yesterday, Honey and Heidi.